Tummy Tuck Surgery Tijuana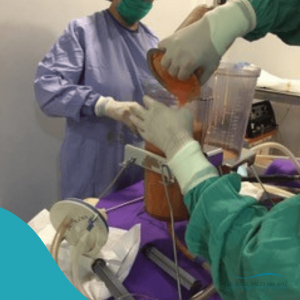 Denoted as body sculpting experts, the expert plastic surgeons at BM Plastic Surgery in Tijuana offer a variety of cosmetic and plastic surgery procedures to give you the body you have always dreamed of. Whether you are looking to transform back to your 'pre-mom' body, or simply ready to take the step into sculpting your dream body – we are here to help.
Our bodies can have a large impact on the way we look and feel. Our confidence is often compromised when we start to lose our youthful skin texture and shape. Sometimes the long hours at the gym, endless healthy eating and lifestyle goals, aren't enough to reach our desired look. Once we've tried everything to modify naturally, these problem areas of the body such as cellulite ridden thighs, we look to plastic and cosmetic solutions.
Tummy Tuck
A flat and well-toned abdomen is something many of us strive for through exercise and weight control. Sometimes, however, even individuals with normal body weight and proportion can develop an abdomen that protrudes or is loose and sagging. Tummy tuck surgery in Tijuana, also known as abdominoplasty, is a procedure that removes excess fat and skin, and in most cases restores weakened or separated muscles to create an abdominal profile that is smoother and firmer.
You can also visit our tummy tuck Puerto Vallarta, tummy tuck Guadalajara, tummy tuck Cancun and tummy tuck Mexico websites.
Liposuction
Even with a healthy diet and regular exercise it can be difficult to get rid of excess deposits of fat. For those stubborn fatty areas, you may choose to undergo a liposuction procedure. Despite misconceptions, liposuction is an actual surgery that demands a highly skilled plastic surgeon with an artistic vision and the skills that come only from years of experience. While some individuals can achieve their ideal physiques through diet and exercise, many people cannot realize their visions due to persistent fatty tissue deposits. Liposuction Tijuana is performed to remove unwarranted tissue. Liposuction patients can improve the appearance of the following body areas:
Abdomen, hips and flanks

Thighs, knees and buttocks

Upper arms

Neck, chin and cheeks
You can also visit our liposuction Puerto Vallarta, liposuction Guadalajara, liposuction Cancun and liposuction Mexico websites and learn all the information you need.
Fat Grafting for Buttocks
With age, weight-loss, and genetics, some women simply cannot attain the figure they desire… no matter how many squats. Some individuals hold the weight at their midsection, others in their hips and buttocks, while some in the arms, breasts and chin area. No matter where you tend to hold or aggregate fatty deposits, it may be difficult to slim down or naturally build volume in the spots that are lacking. Fat can be removed on various areas that tend to hold commonly excess fat, which are the thighs, abdominal area, under the arms, under the chin, cheeks, neck, back, and buttocks.
Many of our BM Plastic Surgery patients come to us with flatter backsides — and they wish to redistribute fat from their abdomen or thighs, adding it to their buttocks. Utilizing your fat from liposuction, the contouring of the buttocks can change the look of your legs as well as create an even shape starting from the back and down through the thighs.