Plastic Surgery Tijuana Top Surgeon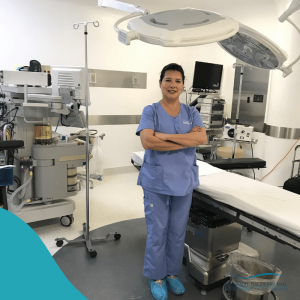 After becoming a Board-Certified Plastic, Cosmetic and Reconstructive Surgeon in Venezuela, the Plastic Surgery Tijuana community was thrilled to have Dr. Isabel Balza Mirabal call Tijuana her new home. She had the unique and humbling opportunity to work under the direct guidance of world-renowned Plastic Surgery Expert, Dr. José Guerrero Santos.
It was during this superior and rewarding experience, Dr. Isabel Balza, perfected and specialized her techniques for Facelift Surgery in Tijuana, Necklift in Tijuana, and Body Contouring in Tijuana. After completing her Fellowship with Dr. José Guerrero Santos, Dr. Isabel Balza, opened her private practice BM Plastic Surgery, where she continues to provide deeply rewarding work of improving others' lives. The procedures are completed in the Baja Plastic Surgery Tijuana's most advanced medical facility, CER Hospital in Baja California, Mexico.
AMCPER Mexico – Mexican Association of Plastic Aesthetic and Reconstructive Surgery, CMCPER Mexican Board of Certified Plastic Aesthetic and Reconstructive Surgery, CCPERBC- Baja California Chapter of Plastic Aesthetic and Reconstructive Surgery, ASPS American Society of Plastic Surgeons- International Member, SVCPREM Venezuelan Society of Plastic Aesthetic and Reconstructive Surgery
Why Us? The BM Plastic Surgery Difference
The team at BM Plastic Surgery in Tijuana continuously demonstrates honesty, transparency, and personalized attention. We pledge to make your experience in our country a memorable one so that you consider us for any medical needs you may have in the future. Patient care is not only about the medical care provided during a patient's procedure.
A very important component of every surgical procedure involves a good line of communication between the patient and our medical staff at the top plastic surgery clinic in Mexico. Thus, to make sure that our procedures are successful, we are committed to going above and beyond by constantly following up with our patients — even after you leave our facilities.
Innovative and Technologically Advanced Plastic Surgery
Our specialized focus on cosmetic and plastic surgery allows us to invest in the latest technologies. We are always looking for treatments and technologies that are less invasive, improve results, and reduce downtime and discomfort.
Fully accredited or licensed cosmetic and plastic surgery centers
State-of-the-art cosmetic and plastic surgery equipment
Private and relaxing environment
Top Procedures Performed:
Plastic Surgery Tijuana Mexico top surgeon, Dr. Balza Mirabal, is highly sought after for her specialized techniques:
Tummy Tuck
Liposuction with Fat Injection or BBL
Breast Augmentation with Silicone Implants
Breast Lift with or without Breast Implants
Mommy Makeover
Post Bariatric Body Contouring
Blepharoplasty (upper/power eye lids)
Facial Injections (fat transfer; fillers; botox)
Arm lift or Brachioplasty
Thigh lift
Vaginal Rejuvenation